About Nozomi Inoue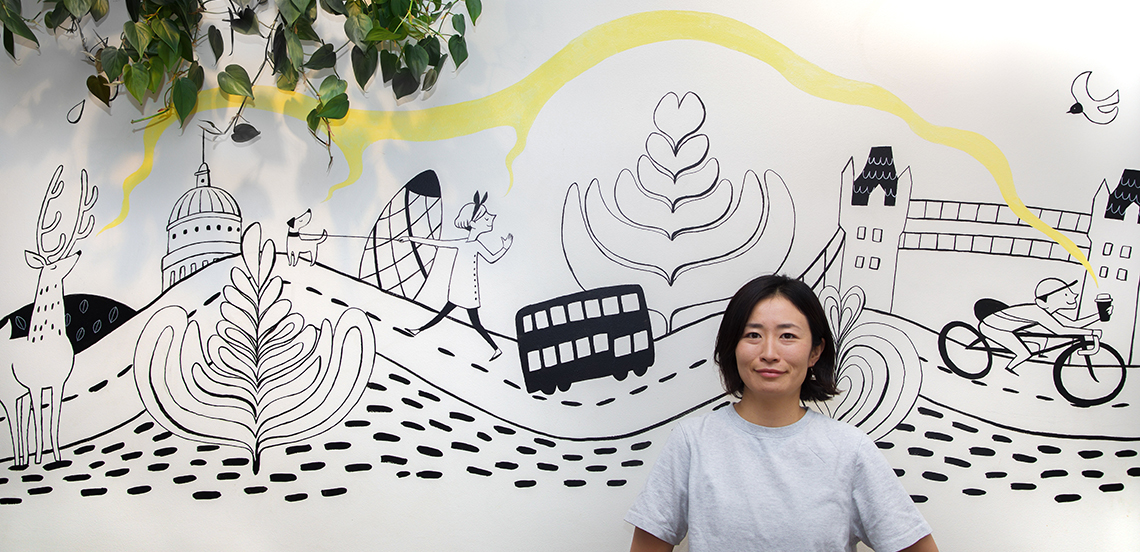 I am a freelance illustrator originally from Japan, and now based in Greater London. I have always loved drawing and crafting with my hands.
My works are predominantly hand-painted illustrations using acrylic, gouache and colour pencils, sometimes with collage of painted papers. The artworks are then scanned in to add even more textures and for a re-touch. For some projects, I paint the characters and people separately from the background so they are put together at this stage. I enjoy the process throughout but the painting is my favourite part of the illustration process.
I love to illustrate our diverse world, with colourful, quirky and heart-warming illustrations to bring warmth, positivity and smiles to those who see my work.
My work was shortlisted for Transport for London and Association of Illustrators' joint competition, "Sounds of the City" and was exhibited at London Transport Museum in 2017.
I studied BA illustration at Kingston University and graduated in 2008. Since then I have been commissioned to produce illustrations for editorial, publishing, advertising, packaging design and murals.
I am a member of the Association of Illustrators.
Selected list of clients
Barnes & Noble, Oxford University Press Australia & New Zealand, Make a Wish UK, Marks & Spencer, Morrisons, Quadrille Publishing, Cath Kidston, Local hero cafe Kingston & Fulham, Shueisha Inc., To b. by agnès b., Takarajimasha Publishing, Ei Publishing, President Inc. , NHK Publishing, Nippon Planning Center, Kobe Hankyu department store, Niigata Mitsukoshi Isetan department store, des bisous
Exhibitions
2019
October 25–27 "Unknown Asia" exhibition at Grand Front Osaka (Osaka, Japan)
2017
May–Sep "Sounds of the City" exhibition led by AOI and TFL work shortlisted at London Transport Museum (London, UK)
2016
December 5–10 "My favourite things" exhibition at Laundry Gallery (Tokyo, Japan)
July–August Design@rt Museum exhibition at Uznaomom b one (Tokyo, Japan)
2013
Square Graphic art exhibition at Recto Verso Gallery (Tokyo, Japan)
2010
"Every Little Thing" solo exhibition at Venetia's coffee shop (London, UK)
2009
"House of Cards" Exhibition at Haunch of Venison as a part of Amelia's Magazine Artwork for the charity - Shelter (London, UK)